DIY Halloween Door Hanging and Our Crow-tastically Spooky Front Porch
Caw-caw-caw…today I can't wait to share with you a super simple "spooky" Crow and Frame Door Hanging that I whipped up as the finishing touch to our Crow-tastically Spooky Halloween-ified Front Porch.
This door hanging took only a few minutes and was created with dollar store finds and a little burlap ribbon.
To make this door hanging, or something similar, you need:
three frames (or your chosen number)
three faux crows (mine are from the dollar store)
burlap ribbon
twine
hot glue and glue gun
scissors
You could use any kind of frames, but I fell immediately in love with these amazing little frames that are covered with mini wood rounds the moment I saw them at my local Dollarama.
Aren't they the coolest?!?! I admit that I had to restrain myself from buying out the whole stock. Which was hundreds. I'm. Not. Joking.
Start by figuring out your spacing and cutting and hot gluing your burlap on the back to attach the three frames together.
Then use a longer strip of your burlap ribbon around the top frame and hot glue the ends together. I used a large needle to loop a piece of twine through my burlap. I tied it off at the back to form a little loop that my door hanging could 'hang' on.
Now use a little bit of hot glue to attach the crows to each of the frames and you are done! Ready to hang…
I love how it looks a little creepy and spooky because of the crows but is not tooooo scary.
I love the natural wood texture of the frames with all the other natural elements on the porch… like the branches with crows that were added for Halloween…
 There are a few other simple changes on the porch since you last saw it… I  kept the same flowers and polka dot painted pumpkins but added some branches and crows to spookify things a little.
 I also changed up the chalkboard for Halloween…
And added a quick and easy DIY Pumpkin Banner made out of little wooden pumpkins painted white and embellished with some polka dotted washi tape.
And you might have noticed that I flipped over my little two-sided sharpie pillow to the Halloween side…
Cute but a little spooky I think? Crows are always a little caw-caw-caw scary aren't they? I have a secret fear of them dive bombing me and pecking away my flesh…
This Sunday it is time for you to share what sort of Spooky Outdoor Decorating projects you have been up to for Halloween (lets just say that we are using the word Spooky very loosely!!)….
This is what my cohosts have been up to this week! Scary or cute, they are all worth checking out!!
Easy Peasy Mummy Candles by April at House by Hoff
Mummy Door by Mandy at The Hankful House
Spooky Outdoor Décor by Christy at Confessions of a Serial Do-It-Yourselfer
Cute Little "Scare"crow by Abby at Just a Girl and Her Blog
What have you been up to lately? Halloween decorating? Inside or out? I can't wait to see what you have to share on Sunday night – 4pm PST or 7pm EST!!
Thanks for reading. And remember my housie friends, HOME isn't built in a day. Enjoy the journey.
 This was featured!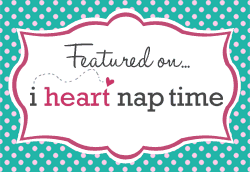 I may link up at some of these fabulous places below, for more info check out housie parties:
Make the Scene Monday , Monday Funday , Give Me the Goods Monday , Inspiration Monday, Craft-o-Maniac Monday, Project Inspire{d} , Inspire Me Tuesday, The Scoop, Wow Me Wednesday Whimsy Wednesday , Fall Into Fall , From Dream to Reality, The Inspiration Exchange, Live Laugh Rowe Live Laugh Linky, Transformation Thursday, Thursdays Are Your Days, The Weekly Creative , The Creative Connection, Fabulously Creative Friday, Party Junk, Pinworthy Projects , Link Party Palooza,, Weekend Bloggy Reading, Strut Your Stuff Saturday, Spotlight Saturday, Get Schooled Saturday, Overflowing With Creativity , , Suburbs Mama , That DIY Party