Get Your DIY On Challenge: Organizing Projects
We're back!!
I hope your holidays were amazing! As much as I love Christmas it was nice to put all the decorations away and get organized. I start feeling the need to purge a few days before New Years… so that last few days of my holidays from work have involved some attempt to declutter and get more organized around here. I'm pretty thrilled about the color coded pens I picked up yesterday for our calendar and whiteboard. Everyone in the family gets their own color – even the dog:)
As you might have noticed we have finished our 16 week Challenge. We are so thrilled about how many amazing projects y'all shared during it. We have decided to keep up the party on a monthly themed basis and month one is:
The party will run for 2 weeks so if you got a late start to organizing this year you will have until Jan 17th to get your project in. Also link up your old projects and tips- we could always use them!
We got a jump start on some organizing this year – here are our projects:
Check out their blogs for the details on these great organizing projects:
Organizing Finances by Abby at Just a Girl and Her Blog
How a Girl Built Her Closet at Confessions of a Serial DIY-er
Vintage Tool Box Charging Station by Me
A Completely Organized Toy Closet by April at House by Hoff
Baseball Inspired Cubby Tags by Mandy at The Hankful House
Just a couple of quick tidbits before we get started.
Please:
* Follow each of your hosts in some sort of fashion.
* Link back to our fabulous party in your posts
* Stick around, meet other bloggers, and leave some blog love
* Remember: Each week is a theme, let's only link up each week's scheduled themes
* Be inspired! Don't forget to link back- here is the button to grab!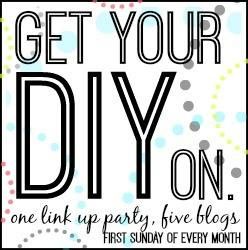 (HTML in my sidebar)
We got some new pretty graphics too! It's our new feature button!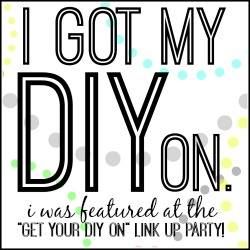 (HTML in my sidebar)
Next month's theme will be…
Now let's get this monthly challenge started!!