Cozy Ski-Lodge Chic Christmas Tree Decor
November 4th.
That's the date this year that we set up our first tree.
A little crazy, I know.
But I was excited. And, more importantly, my youngest was excited. In fact, I had planned to wait another week or two but come that rainy Saturday afternoon, he decided it was time. We needed the tree up and we needed to decorate it.  Let's just say I helped spread the ornaments around a little more evenly after we were "done".
But even though it seems crazy to many, I love how excited he gets about Christmas. And I truly think there is something magical and happy about having those glowing tree lights around as the days get shorter and darker and colder. We bought our huge green tree a couple of years back, and this year I tried to lighten it up by sticking with tons of big, chunky, dramatic light toned ornaments and decorations along with a feather-duster garland (I talked about it in this post as well). I think overall it just might be my favourite Christmas tree yet.
I'm calling it cozy ski-lodge chic. Does that sound about right?
I'm super thrilled to be taking part, once again, in the My Home Style Christmas Tree Edition, Christmas tree decor hop. At the bottom of this post I've linked to all the other bloggers who are sharing their Christmas Tree style this week! Thanks to Stephanie of Casa Watkins for hosting this tour each year! I love taking in all the fun Christmas tree styles. It's truly amazing how many different ways a tree can be decorated!
What's your favourite style?
This year is all about the red, white, and classic Christmas style around here…
Well? What do you think? Too crazy and over-the-top for you? What do you think about the giant village house that I managed to string up? I know it's not everyone's look; but I love our tree this year! And I have some happy little guys who can't wait to find out what exactly we've got stored under it…
If you love it, then I've gathered together some similar finds to help you create this look on your own Christmas tree!

 And as I mentioned, this week, 25 of my fellow bloggers are sharing their Christmas tree home style as well!
Hop over to take in all the beautiful inspiration, happening all week long…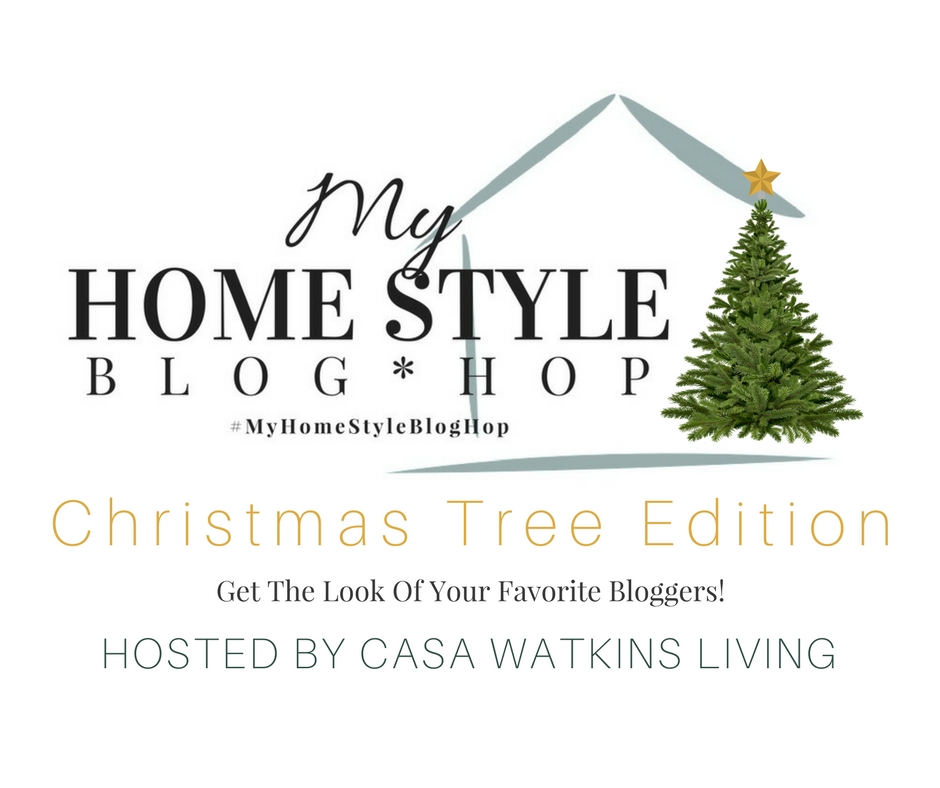 Monday
Tuesday
Wednesday
Thursday
Friday
SaveSave
SaveSave
SaveSave
SaveSave
SaveSave
SaveSave
SaveSave
SaveSave
SaveSave